ُSantoor beauty
In this article we are trying to survey what is people's standard for buying a santoor.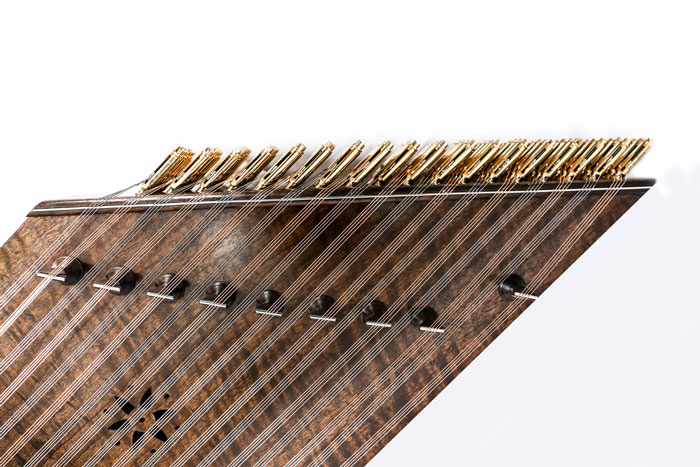 How do you buy your musical instrument? Do you order it online or you have to go personally and choose your instrument? What things do you check when you want to buy one?
Importance of santoor beauty
Certainly first thing to notice is the sound, beside we cannot underestimate the beauty of the instrument we are buying. In concerts the whole body of instruments such as guitar, piano, taar, etc is observable, but for santoor, the audience can only see the frontal part. In conclusion, one of the important factors for choosing a santoor is its beauty (especially the frontal) based on the player's taste.
Is a high-quality and beautiful santoor cheap or expensive?
All over the world quality has its price. This is also true for santoor and any king of musical instrument. Most of the beautiful instruments are good in sound and structure, because when a builder doesn't pay attention to the sound and quality of a santoor, he would not regard its beauty either. In the opposite, when a builder wants to build a good santoor, he spends time and pays attention to every single part of it. For instance you can't compare the beauty of Gohar and Almas models with Arezoo model. If you want to order a Goher model, you can choose whether you want the frontal part simple or patterned wood (Gohar special).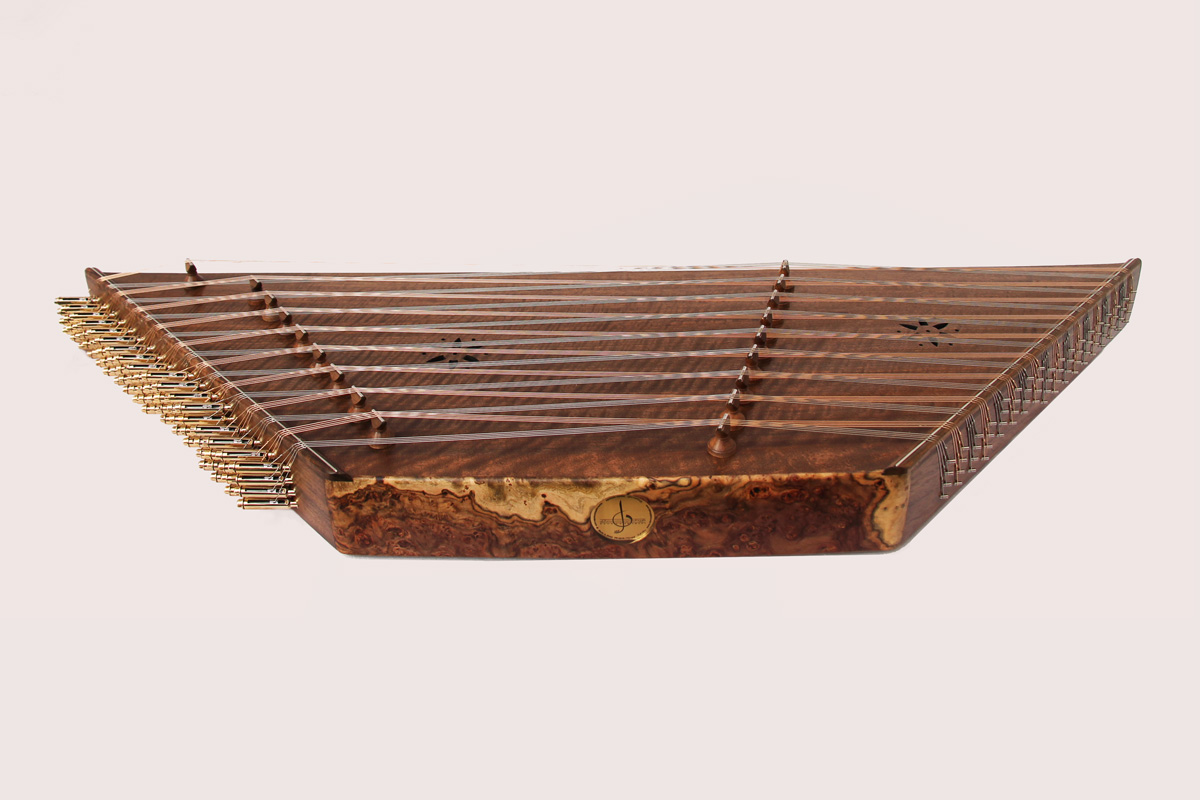 Gohar Speciall Model
Gohar Model